Ann Dunbar

Ann Dunbar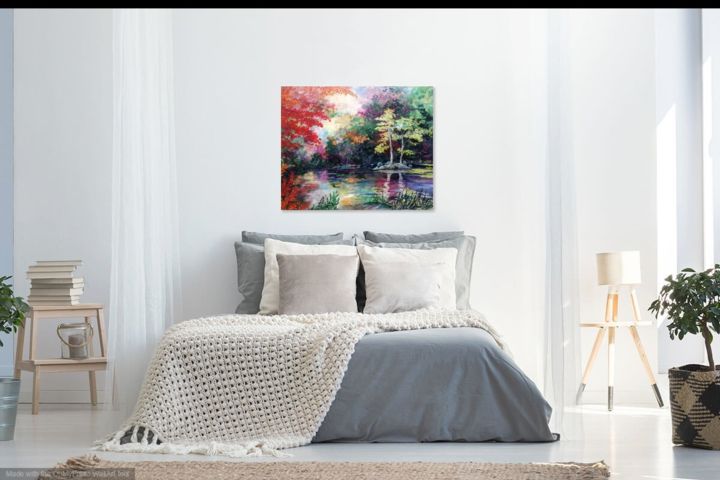 Discover the artworks of international artist Ann Dunbar

Ann was born and educated in UK and from an early age she knew that art will play a major role in her life. She wanted to go straight to art college at sixteen but her parents and teachers advised her to continue her studies and perhaps go to university. Following the advice,she went on to acquire more qualifications to enable her to go to teacher's training college in London, where she chose art as a second main subject. To her delight, she was highly acclaimed on her thesis and art display, she was invited to do a B.A. degree at West surrey College of art. Following her dream, she studied textiles and design, fashion and art. After sixteen years of teaching, it was the right time to take the plunge and become an artist in her own right. It took a while to find her genre and voice. She wanted to create a new style and unique method of combining her two talents as a painter and embroiderer. She overcame many obstacles whilst doing intense research
to finally find her signature work. Stitching into paper had proved very hard and other technical aspects made her all the more determined to succeed in making a piece presentable. You can imagine, the weight of stitches, the piercing of holes and tearing of the paper, was all too much. After many, many experiments and with lots of practise, the major problems were solved and the embroidery was much easier to flow into the painted paper base. To day, the combination is incredibly fine and detailed that it looks as if the embroidery is an integral part of the main piece.

Enjoy the varied collections inspired by her voyages, workshops and from her own locality in France.